1-YEAR ACCESS
ONLINE TRAINING VAULT

FREE SHIPPING
WITH PURCHASE OF 1 KIT
Description

With the purchase of a Z KIT you will receive a uniquely designed bag that has compartments for each tool. The kit comes equipped with two durable carabiners, a cross body strap and an adjustable elastic strap to secure it to your backpack or bag. Along with the 15 training tools, you also get access to our online training vault with instructions for exercises on how to use each item to strengthen and build different parts of your body.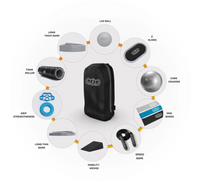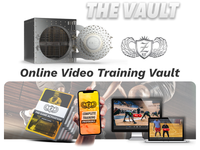 ONLINE VIDEO TRAINING VAULT
All Z KIT members get access to our private online video series providing pro-level strength, mobility and rehab exercises.
Patellar knee pain? Ankle mobility issues? Low back pain? We have you covered.
Let Z show you some of the best ways to use the tools inside your new kit to maximize your experience and level up your performance.